This section explains the process for collaborators to publish their work on ArtSticker.
What is a collaborator?
ArtSticker refers to "collaborators" as those who manage artists and artworks, such as museums, galleries and event managers, and who are entitled to receive a portion of Sticker sales based on a contract with ArtSticker.
Find out more about collaborators .
What you need to prepare before you can publish your work
A user account on ArtSticker.
This user will be the administrator of the collaborator.
Only the collaborator's name is currently required as the functionality of the collaborator page is currently under preparation.
Work information The following information is required.

Artist name The artist must be registered in advance.
Image(s) of artwork(s)
Name of artwork(s)
Description of artwork(s)
Location information (latitude/longitude and name of exhibition location)
Hashtag
Credits (optional)

Bank account This information is required to receive Sticker rewards. This information will not be made public.

Name of bank
Branch name
Account no.
Account name
Steps to publish your artwork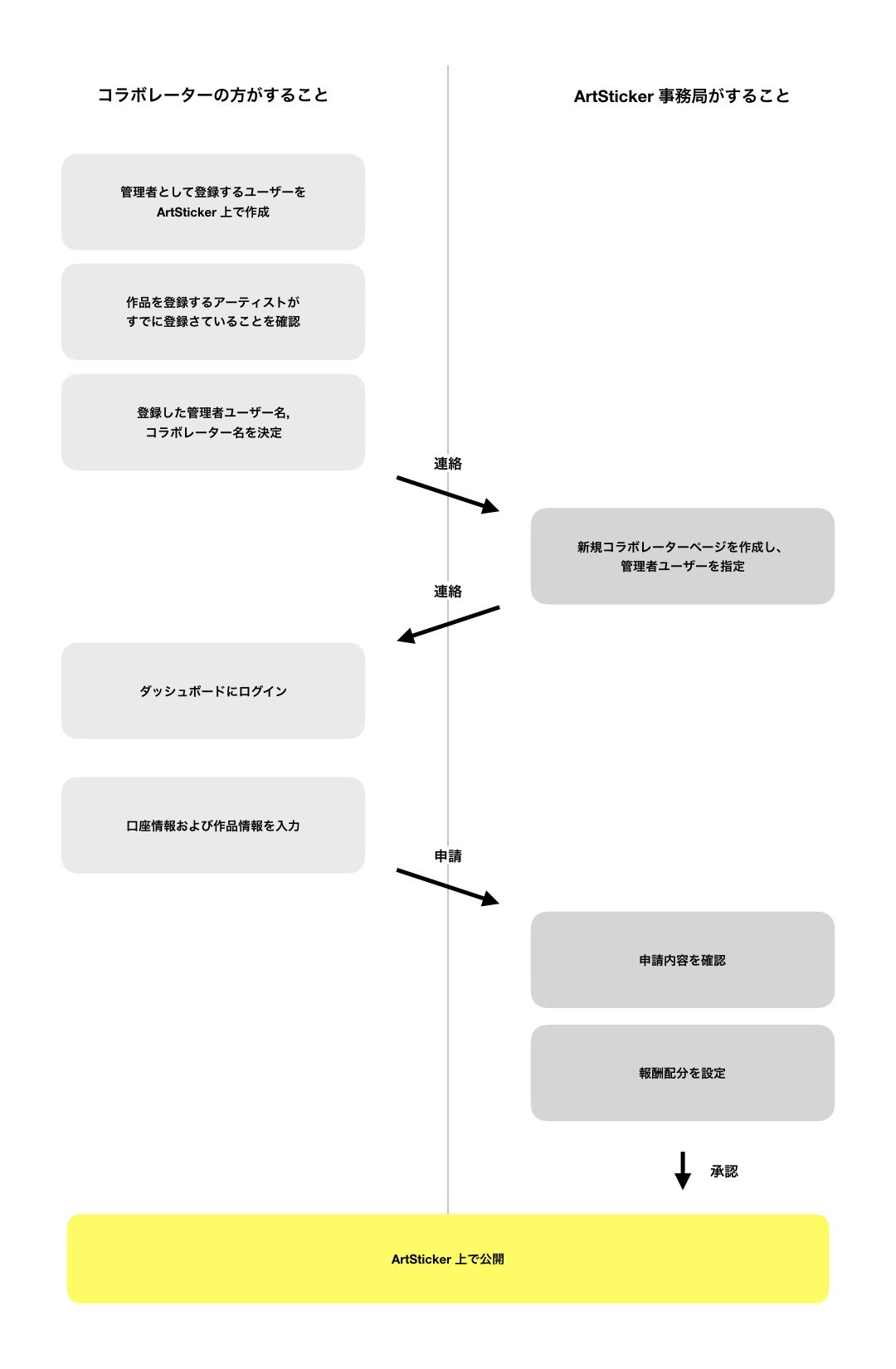 When registering a work as a collaborator on ArtSticker, it must be approved by the artist.
The artist and collaborator must also decide on the distribution of the remuneration they will receive when submitting their artwork. For more information on the distribution of rewards, please click here.
Related articles
What is a collaborator?