■ Changing notification settings from within the email notification
Tap "Unsubscribe" at the bottom of the email.
When the following screen is displayed, the unsubscribe setting is complete.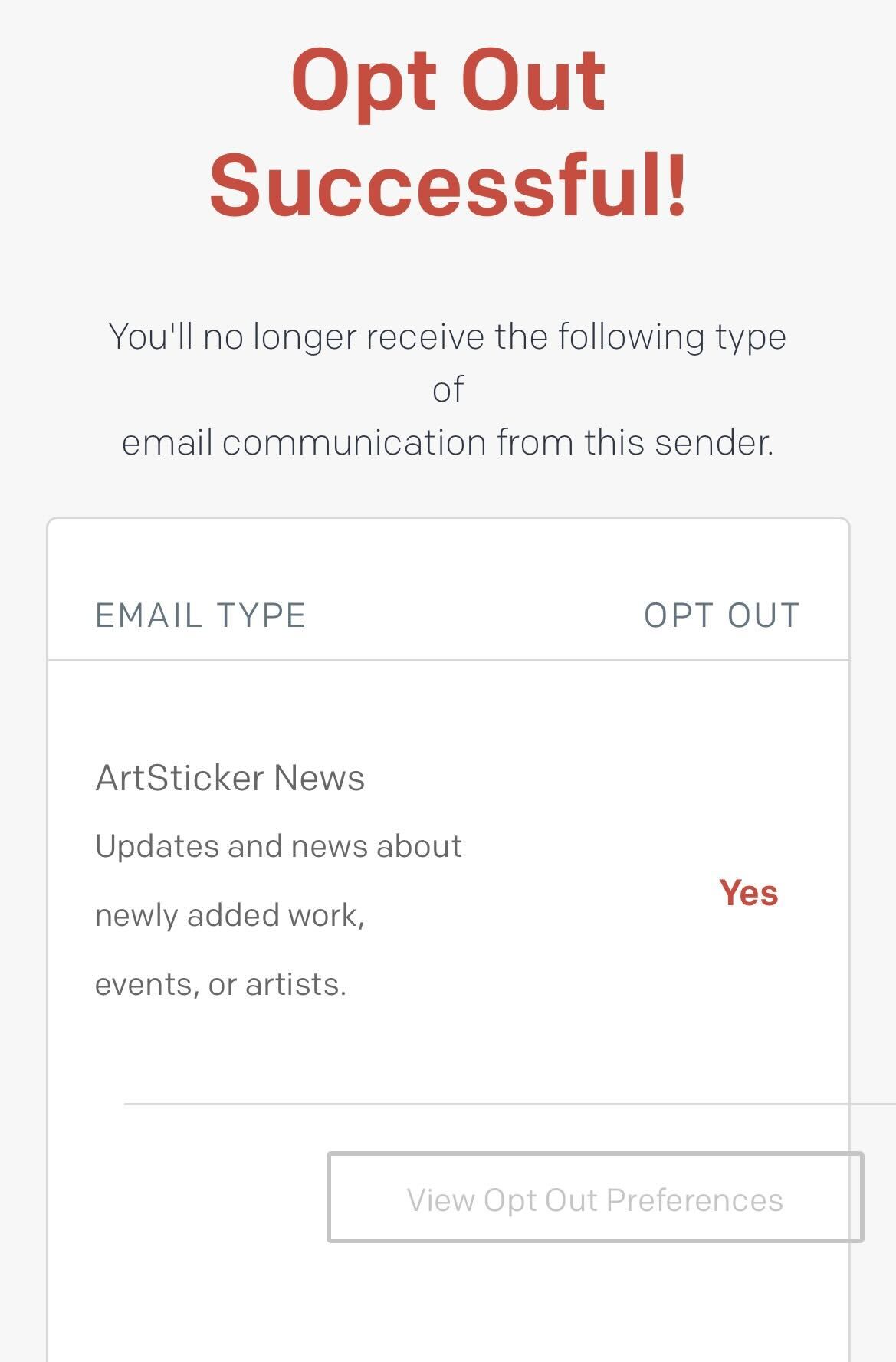 ■ To change notification settings from My Page
Log into ArtSticker.

Tap your profile picture in the top menu.

Tap the setting button () on the top right .

Tap Notification settings.

"Mail settings" > Turn off the "Latest art event information" item.

Tap the "←" button on the upper left of the screen to change the settings.