ArtSticker tickets are convenient digital tickets that can be applied for via computer or smartphone.
1. apply for a ticket
(1) Create an account
Please create an ArtSticker account when applying for tickets.
If you have already registered an account, please log in.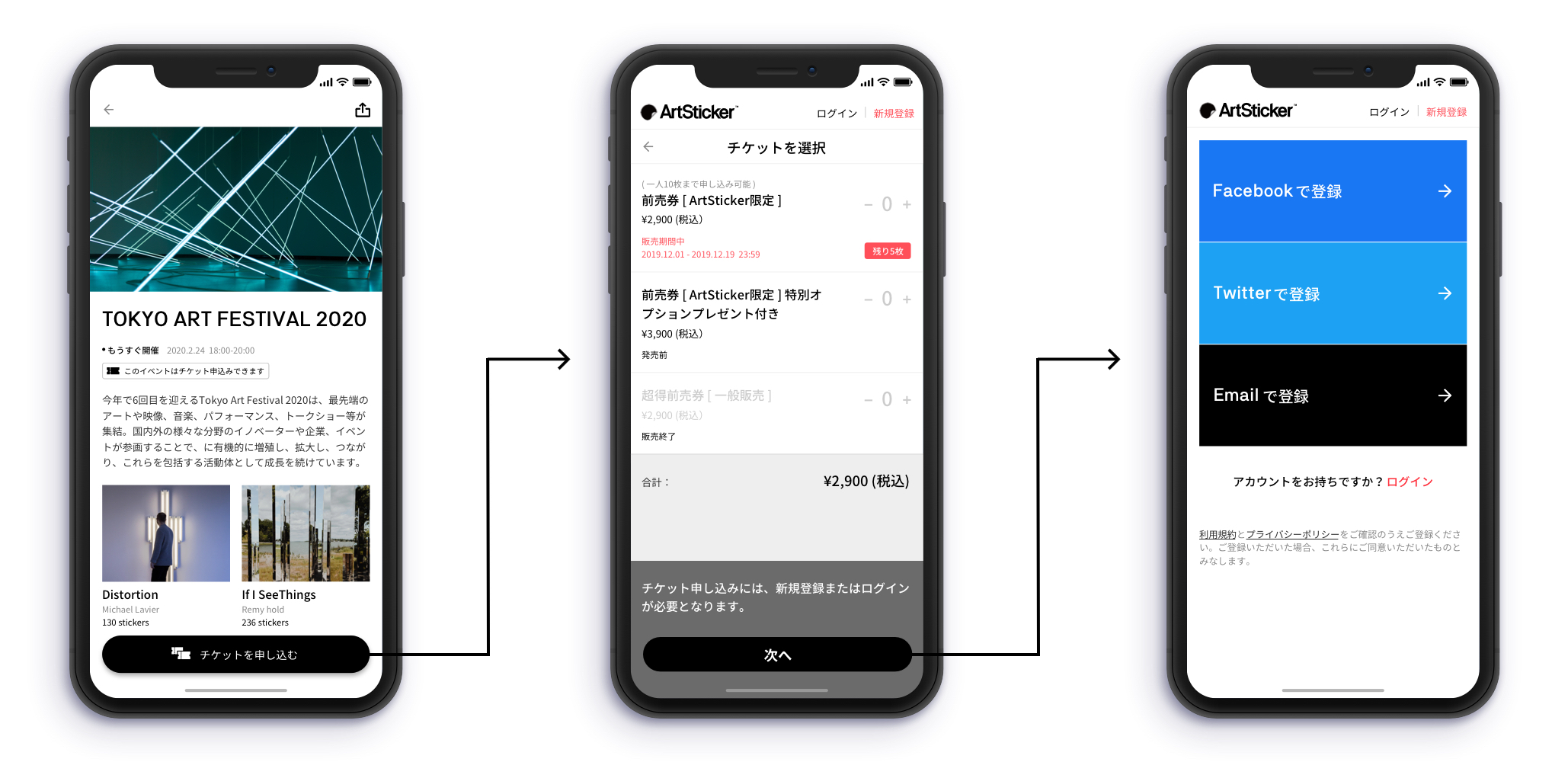 (2) Payment
Various credit cards can be used for payment.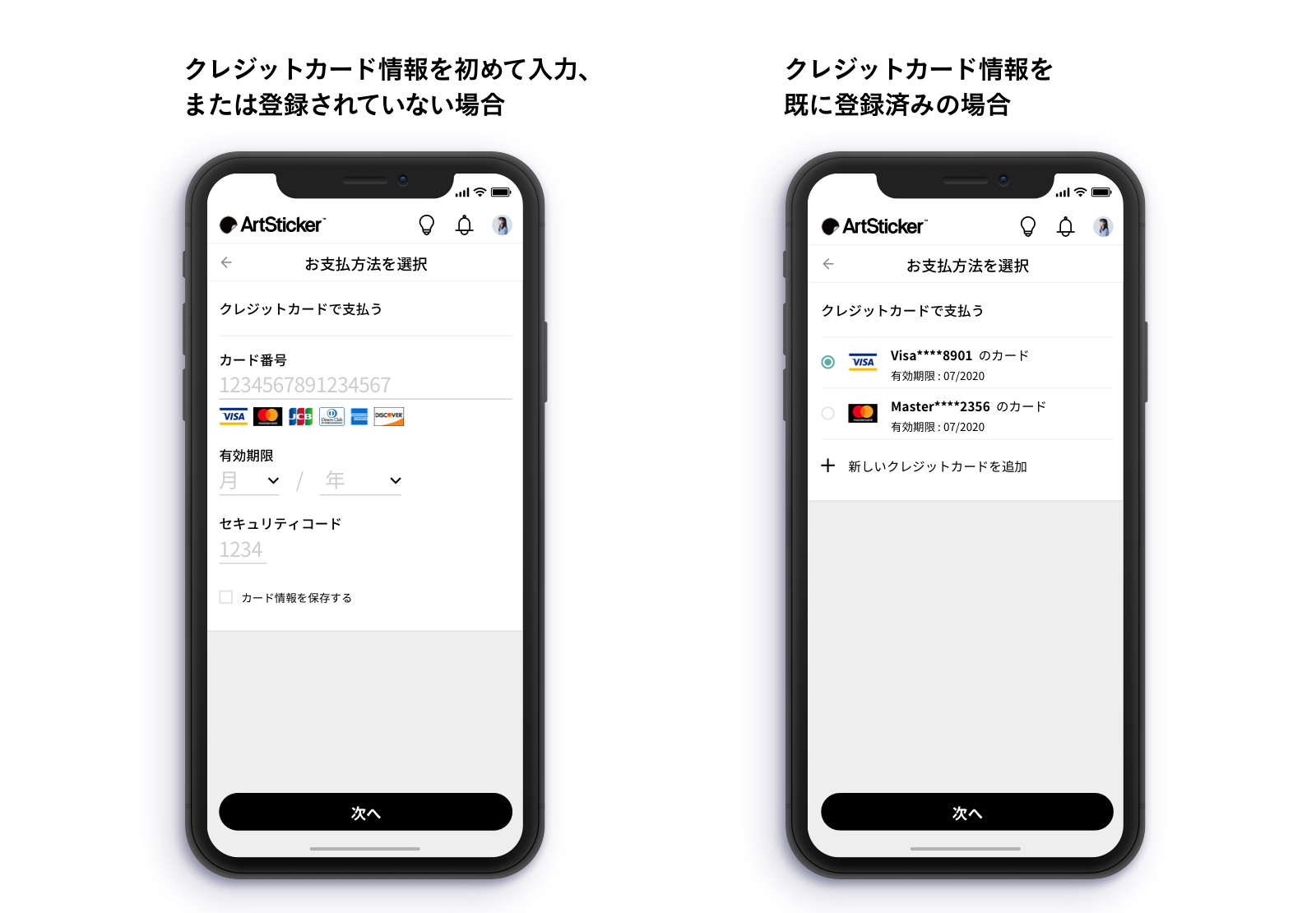 Click here for information on how to purchase tickets.
(2) Receive tickets
You can check your tickets at any time via your registered email address or on the ArtSticker My Page.
No paper tickets will be issued; the digital ticket (QR code) will be used as the ticket for admission.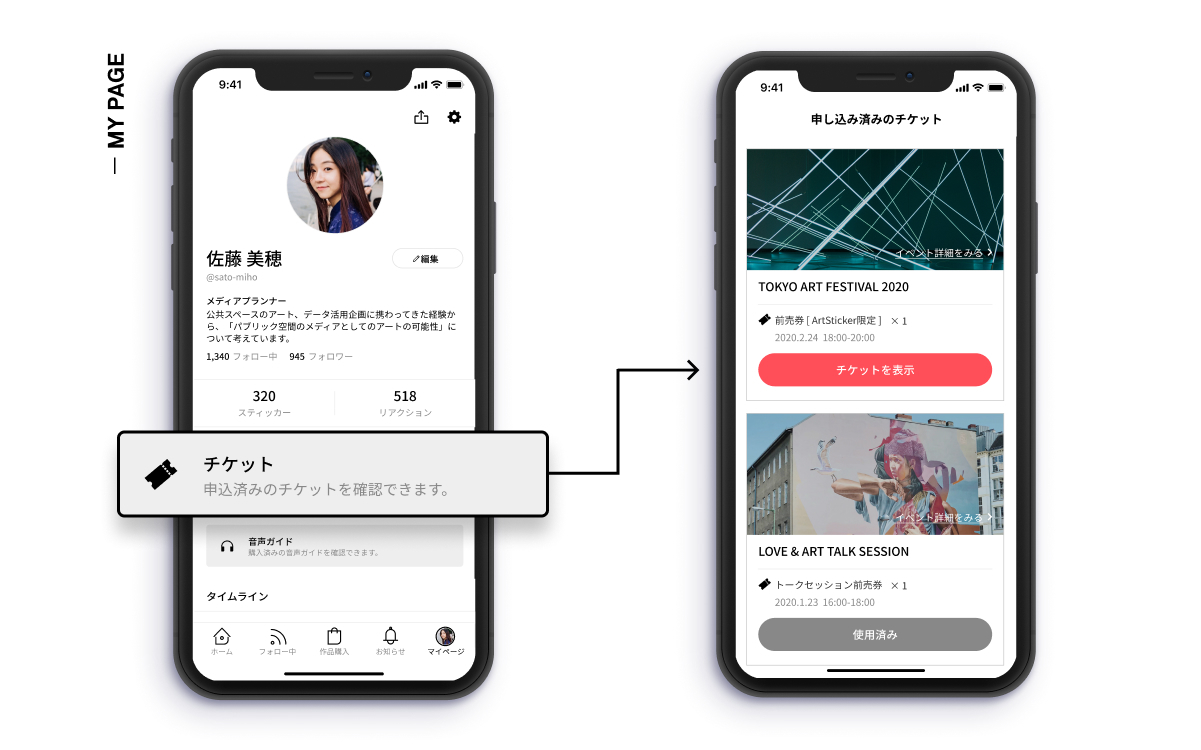 3.Using the ticket
(1) Displaying and using the ticket on a smartphone
Display the received ticket (QR code) on your smartphone and use it.
Please present the ticket screen (QR code) at the reception desk.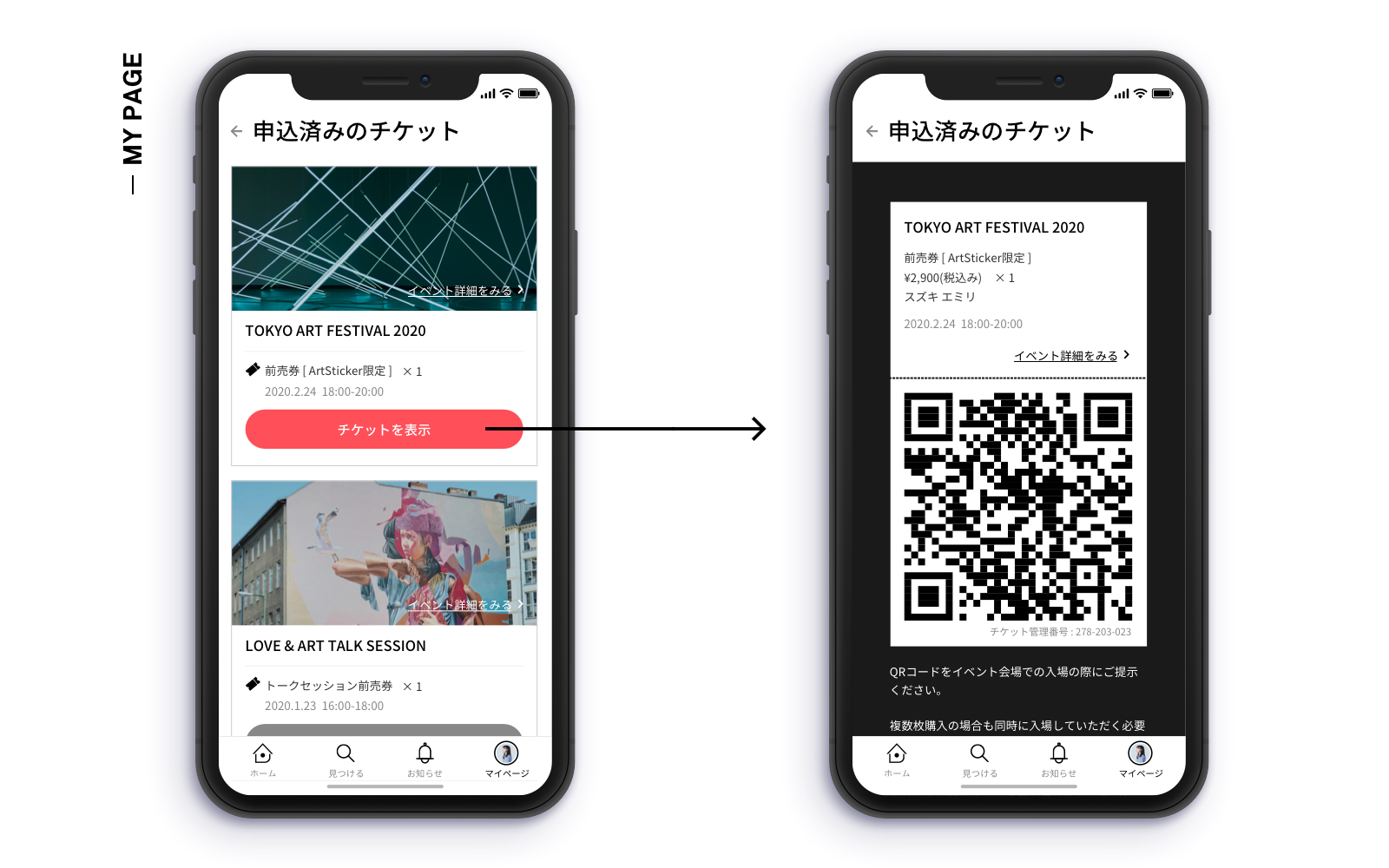 (2) Print out the ticket on your computer and use it.
If you have a printer, you can print out the ticket (QR code) and use it.
*If you have applied for several tickets of the same type, the tickets (QR codes) cannot be split.
Please enter with your companion.