Please follow the steps below to apply for tickets.

1. apply for tickets
(1) Apply for tickets
Tap the 'Apply for tickets' button on the event page.
If you have not yet logged in, please log in on the next screen.
(2) Select tickets and number of tickets.
Select the number of tickets you require using the '+' and '-' buttons and tap 'Next'.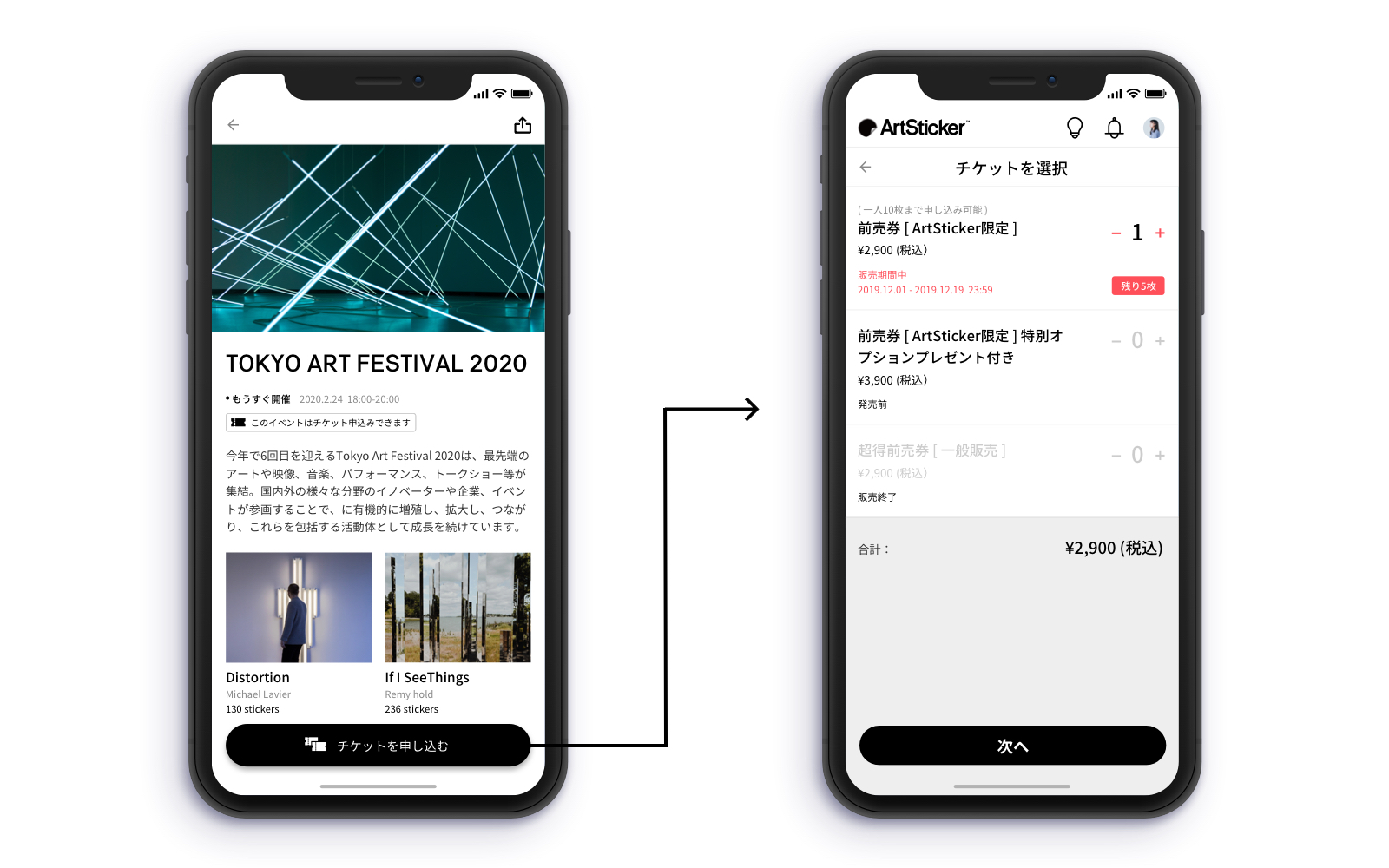 (2) Select your payment method
If you have already registered your credit card with ArtSticker, you can continue with your purchase.
If you wish to add a new credit card, enter the card number, expiry date (month / year) and security code and tap 'Next'.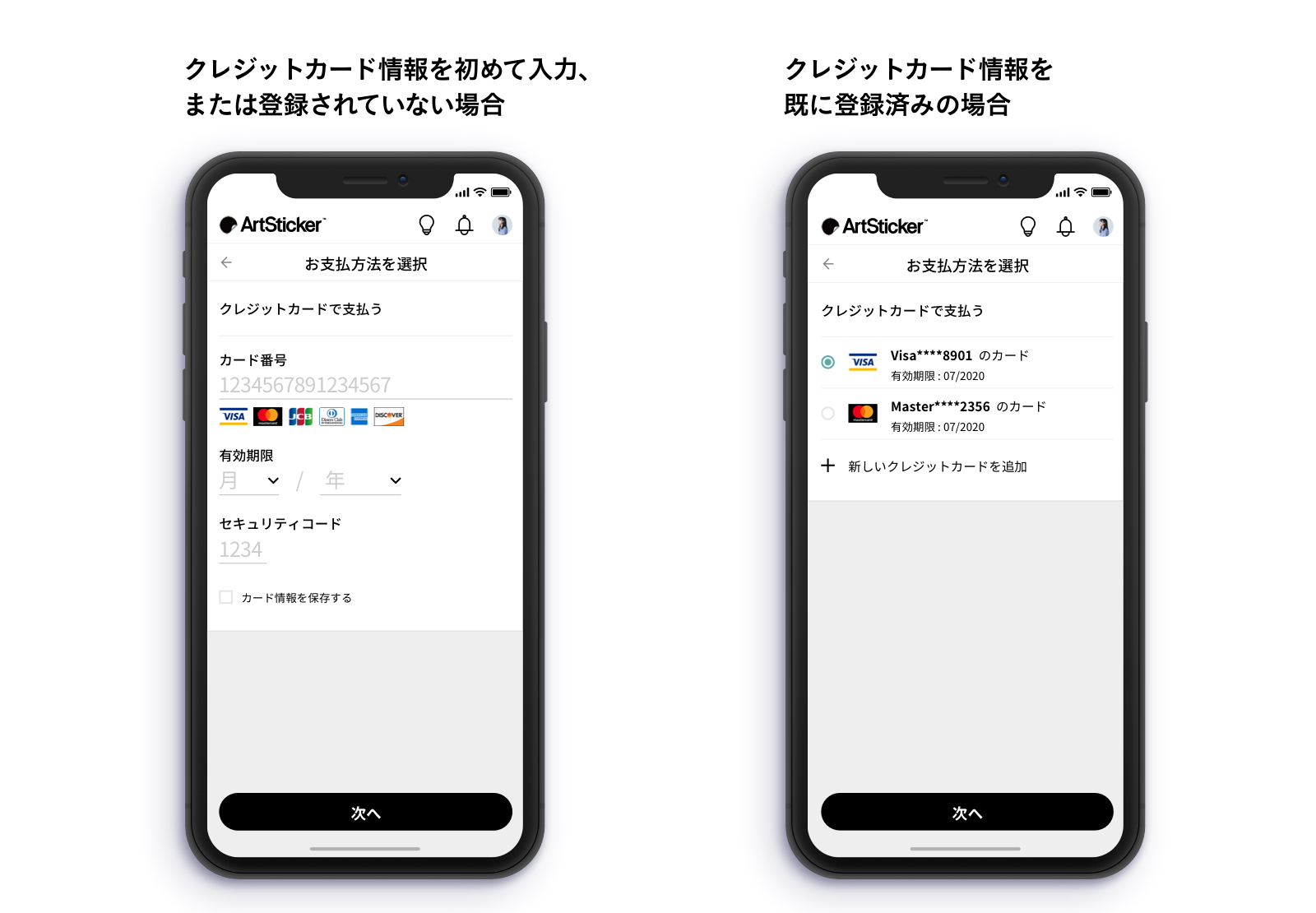 3. enter name
Enter the name and furigana of the person attending the event (representative) and tap Next.
4. confirm the application
Finally, check the details of your application and tap the 'Confirm' button if you are satisfied.
5. Receive your tickets
A ticket (QR code) will be issued immediately after your application is confirmed.
You can view the tickets you have purchased at any time via email or on My Page.